Emerging Talent
of the Year 2023
— Igor Dieryck
Igor Dieryck studied at the Royal Academy of Fine Arts in Antwerp. After graduating in 2022 he started working for Meryll Rogge and Acne Studios. For the moment he works as a designer in the menswear leather, sportswear and tailoring team at Hermès. Dieryck is also one of the ten finalists for the 38th international Fashion Festival of Hyères, for which he is working on new looks including a collaboration with Chanel's renowned Métier d'Arts ateliers.  During the last year, he has also launched collaborations with Komono, Kaai and Falke. Igor's work is based on his interest for politics and the challenges facing our society.
Picture © Lennert Madou
— Marie Martens
Marie Martens graduated at the Royal Academy of Fine Arts in Antwerp in 2020 and immediately started an internship at Dries Van Noten. She launched her own label, Rosie Antwerp, with her sister Ellen Martens, who studied Marketing, specializing in fashion. Rosie Antwerp distinguishes itself by unique hand-drawn prints and elegant yet modern silhouettes. The sisters have a refreshing and unique vision on what women want to feel like when getting dressed in the morning: a woman who feels beautiful is a woman who exudes this.
Picture © Ian Hermans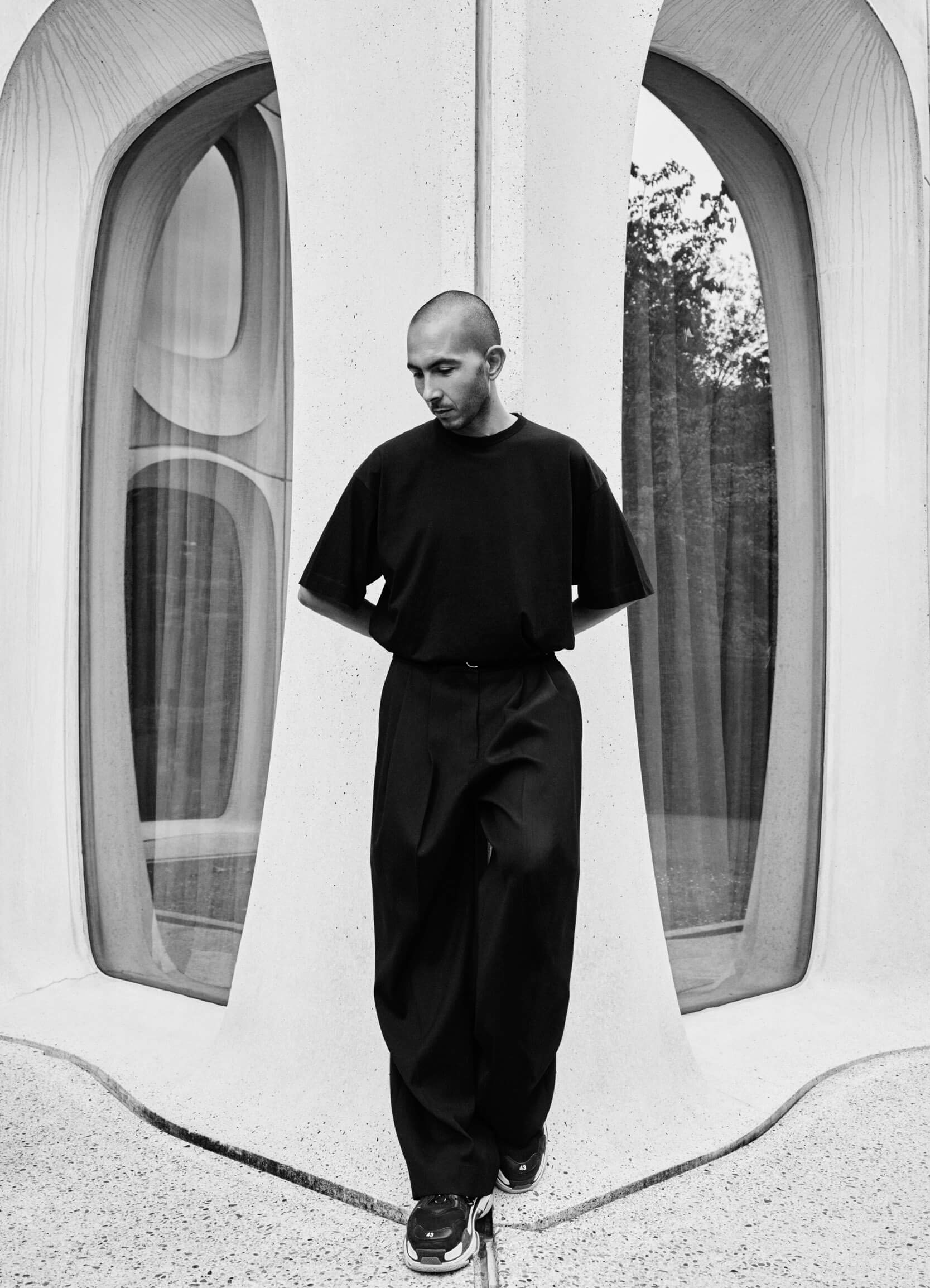 — Charbel Abou Zeidan
As a designer with an architectural background, Charbel Abou Zeidan infuses the collections of his brand Octogony with haute couture techniques, clean lines and geometric shapes. With a fervent dedication to premium materials, attention to details and craftmanship, Abou Zeidan specializes in creating minimalist, sharp designs based on the octagonal shape, with the goal of creating bold leather sculptures. The designer has developed a unique aesthetic that is both timeless and contemporary.
Picture © Jorre Janssens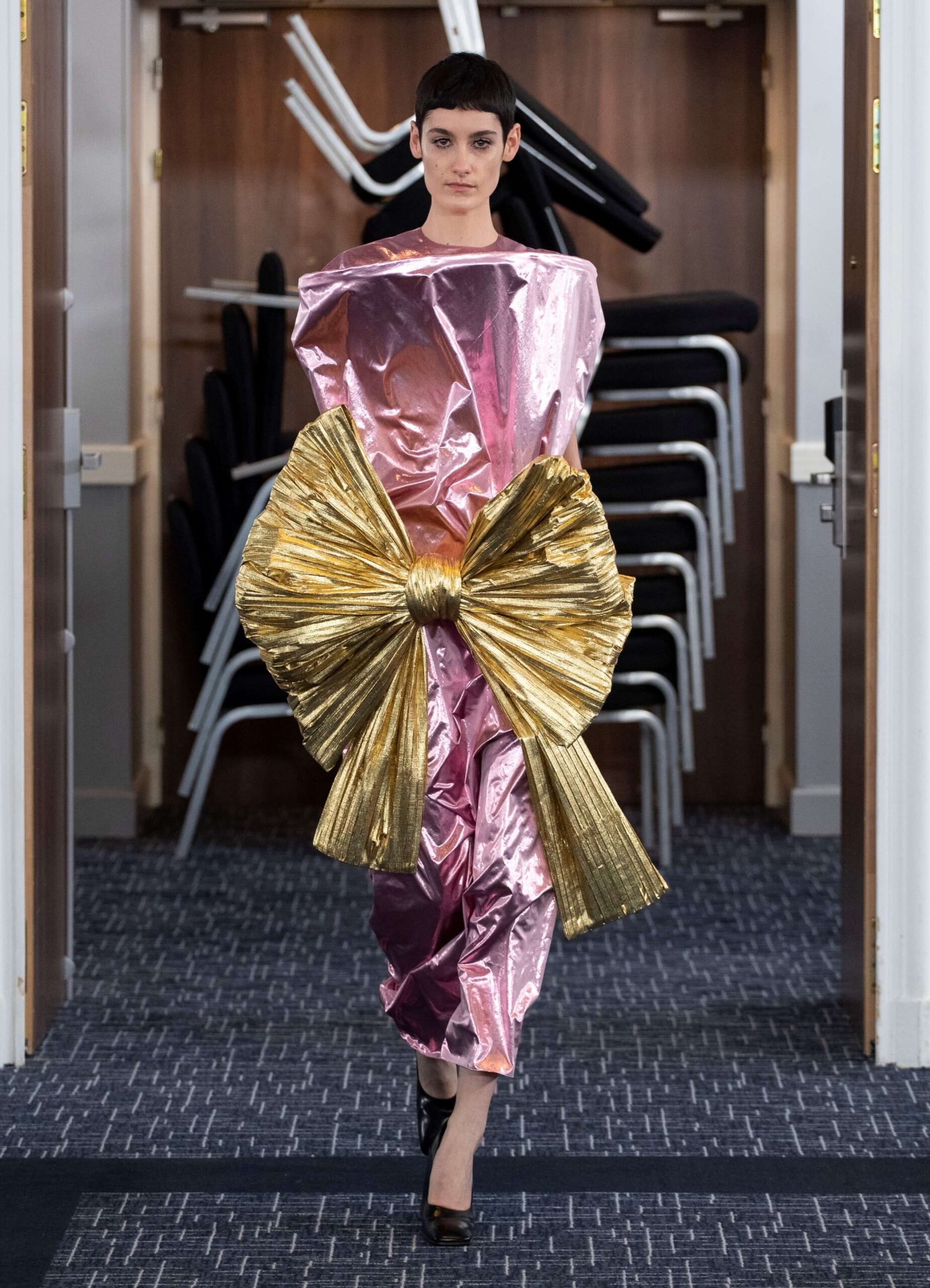 — Marie-Adam Leenaerdt
Marie-Adam Leenaerdt graduated at La Cambre in 2020. She had the opportunity to work for houses such as Givenchy and Balenciaga, but never ceased to nurture the idea of creating her own label, with a desire to perpetuate the heritage of iconic Belgian fashion. Leenaerdt considers the line between fashion and experimentation as blurry as interesting, and plays out this concept at 360 degrees throughout the collection, from the garments to the accessories and the presentation itself.
Picture © Alepix – Alessandro Garofalo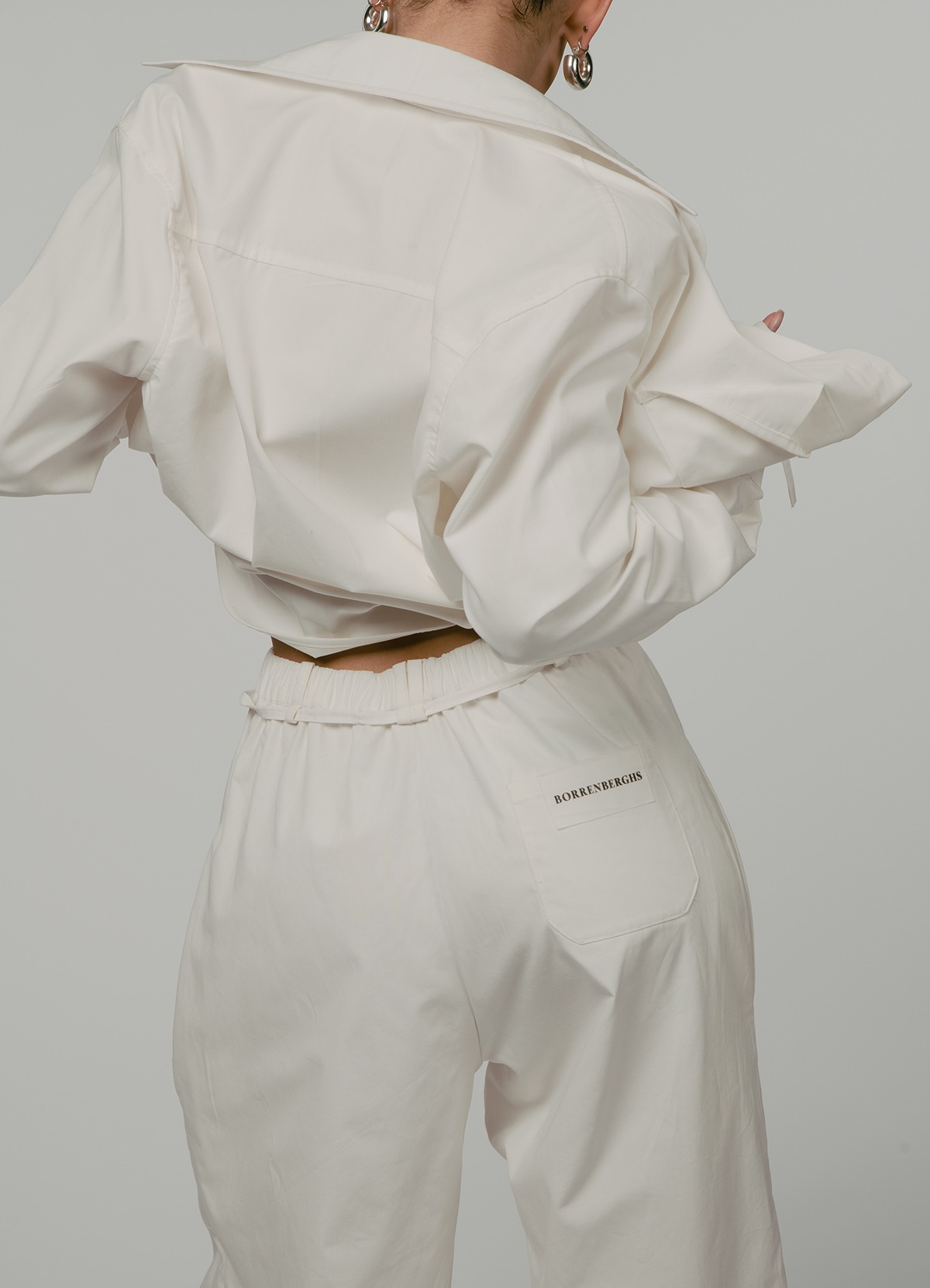 — Tessa Borrenberghs
Tessa Borrenberghs created a sustainable luxury fashion brand to prove that sustainability can be fashionable. At the crossroads of Belgian and Danish lifestyles, Borrenberghs designs affordable luxury pieces to inspire women in their everyday lives with a timeless and feminine look, inspired by the 90's. Borrenberghs launches several collections every year and non seasonal limited edition pieces made from leftovers fabrics.
Picture © Caro Dewilde