We asked Belgian brands to apply for this award. A professional jury made a careful selection, but the audience has the final say.
You can vote until November 18.
— Clio Goldbrenner
Starting at twenty-six with a handbag line that immediately had a recognisable signature style, it's not everyone's cup of tea. Clio Goldbrenner naturally has a feeling for what fashionable women want, she launched the #TalkToClio concept in 2023: by inviting women of different ages and backgrounds to her showroom, she wants to stay in touch with her costumers. Among other things, it inspired Goldbrenner to release both a 'Signature' line this year (exclusive, limited-edition designs) and a 'Motion' line (bags in affordable nylon, which from 2024 will also be made of 100% recycled nylon).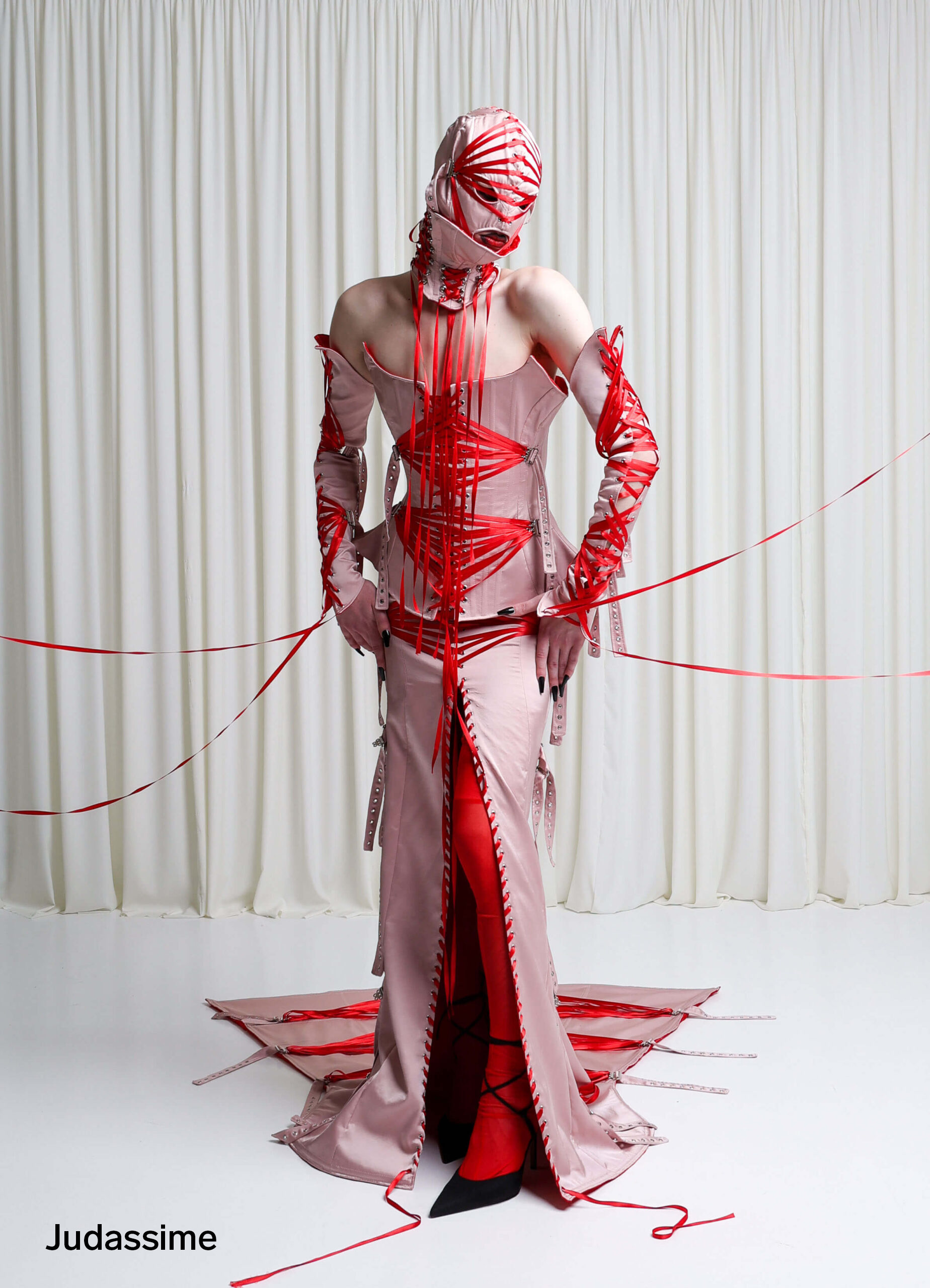 — Judassime
Benjamin Voortmans alias Judassime is a young non binary multidisciplinary artist and performer that uses fashion as their first language. No school has been needed for Judassime to passionaly begin their work and after dropping their first Club Couture collection In 2021 with a full digital show, Judassime is ready to express and explore the world trough their vision and passion. With multiple and very different sources of inspirations, the Gender-fluid Label want to empower people to live confident and fearless. With the need of exploring and talking about dark subject of life and history trough their collection, Judassime wants to bringing a new light and connection to inspire people and give a voice to the unknown.
— Kasbah Kosmic
The story of Kasbah Kosmic started when Kenza Taleb Vandeput transformed her living room into a studio. By deconstructing and reassembling clothes, she finds her identity among unique and upcycled garments. With subtle nods to her Maghrebian background, the Brussels-based designer aims to make people proud of their identity and aware of their consumption habits. 2023 included a collaboration with the MIMA in Brussels and participation in Copenhagen Fashion Week, through which the designer wanted to demonstrate Kasbah Kosmic's international potential. its best-selling bags will be in stores from this autumn.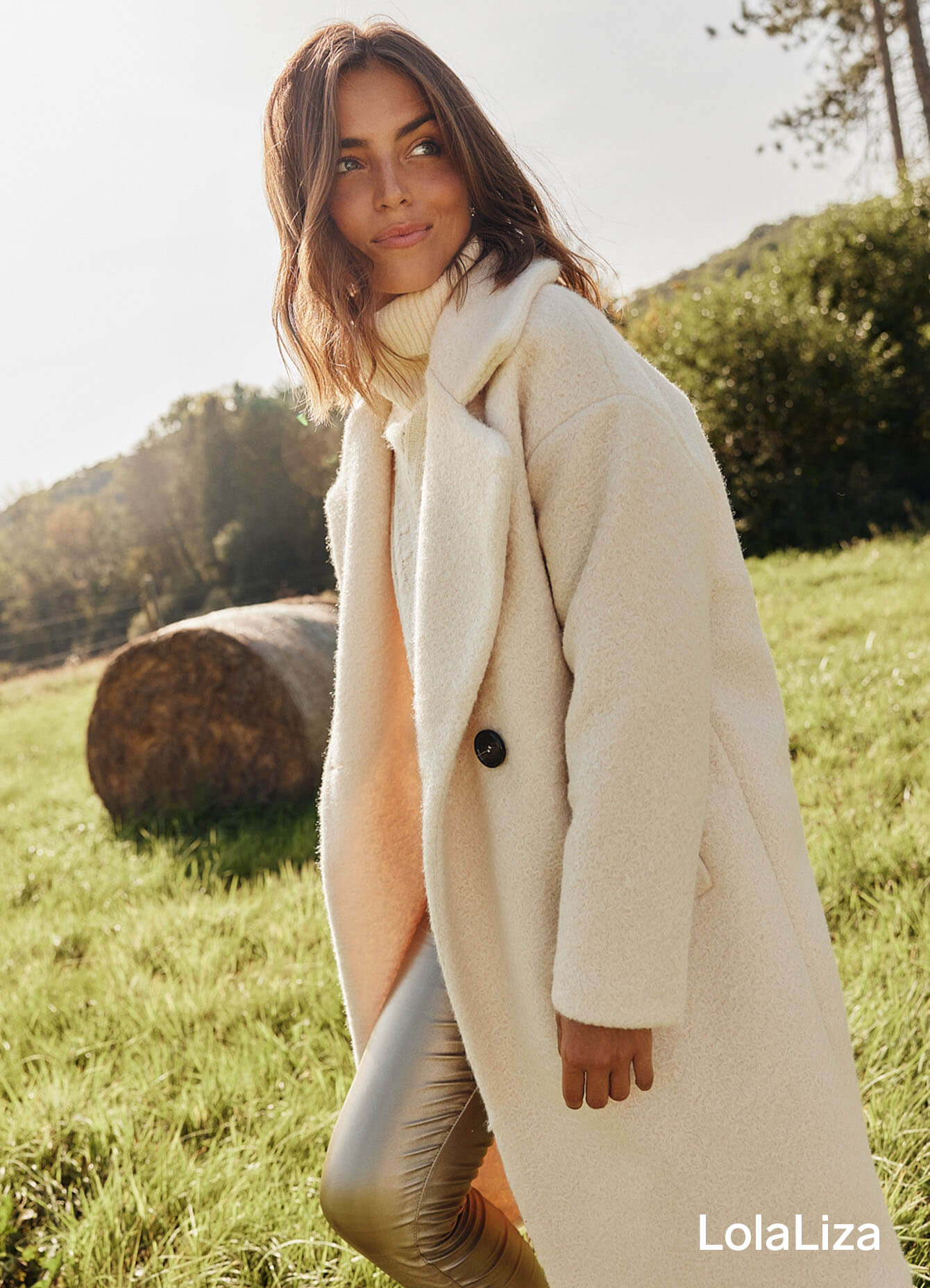 — LolaLiza
LolaLiza is twenty-two years young, yet there is no wear and tear on the formula. For instance, the colourful, no nonsense fashion brand is committing to a more sustainable future by working 75% with European ateliers and will use 50% natural or recycled fabrics by 2025. In 2023, the LolaLiza Fashion School was established: 10 young design talents were given a 'boot camp' by the LolaLiza design team and then allowed to sell their designs through the LolaLiza sales network. Lola Liza has besides the physical sales points in Belgium, France and Luxembourg, on online distribution in some 26 countries. Inclusivity is also important for the brand: since 2023, the clothes have been available from size 34 to 50.
— Rae Antwerp
Feminine, comfortable, classic, cool. Andrea Giunta combines it all in her designs for Rae Antwerp. The fabrics used are 100 per cent natural. A lot of them are also vegan and come from residual materials. In Belgium, Rae Antwerp, which launched in 2018, now has more than 40 sales points. The brand is also being sold in Europe and is crossing the ocean to the US this autumn. Andrea Giunta has been voted designer of the month by TNT's boutiques in Toronto, Canada, and will set up a pop-up there in April and May 2024.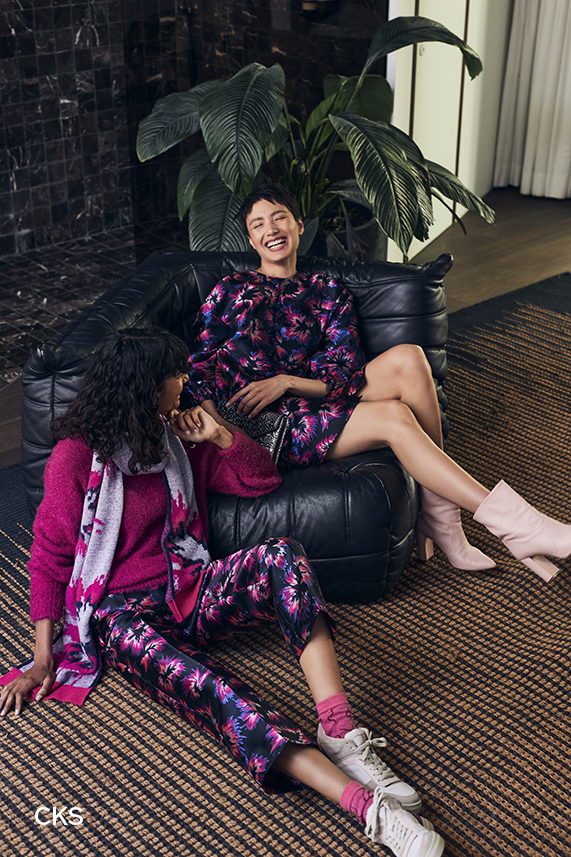 — CKS
Stripes, checks, flowers … fans of colourful prints will find what they are looking for at CKS. Every season, new designs are created by in-house designer Sophie Epistalié. A special print was also developed for International Women's Day in March 2023, incorporating the motto 'We've got each other's back'. The print was featured on a scarf and in a capsule collection, which was photographed on ambitious, dynamic Belgian women for the accompanying campaign.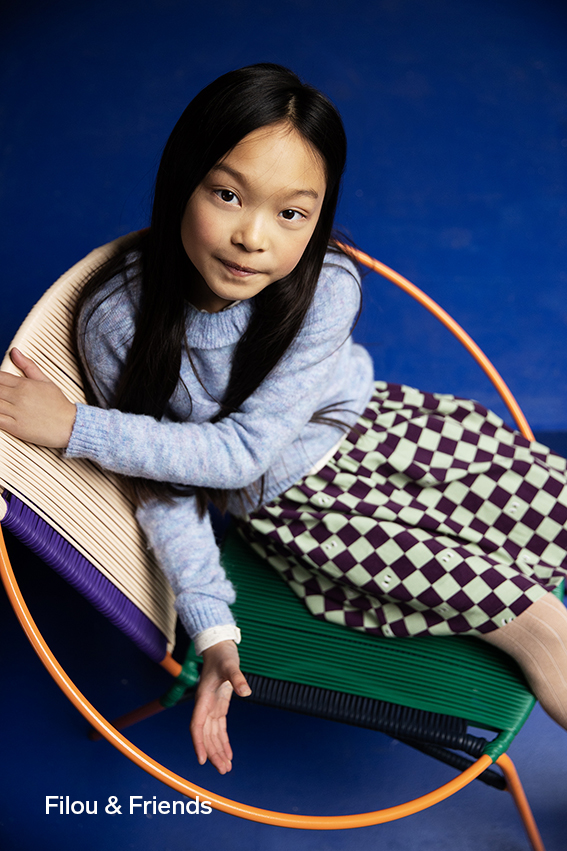 — Filou & Friends
The team behind Filou & Friends is proud of the progress they have made in recent months to become a circular children's clothing brand. On Black Friday 2022, Filou Forever was launched. Customers can hand in their old pieces. What is still in good condition is reimbursed in the form of a credit and then offered again, online, at fairs and, since this summer, in the flagship store in Kortrijk. A test project was also launched in 2023, whereby items that do not pass the strictest quality controls but are otherwise in good condition are offered for sale at a discount. This is just a small part of the brand's initiatives and plans for a more sustainable future.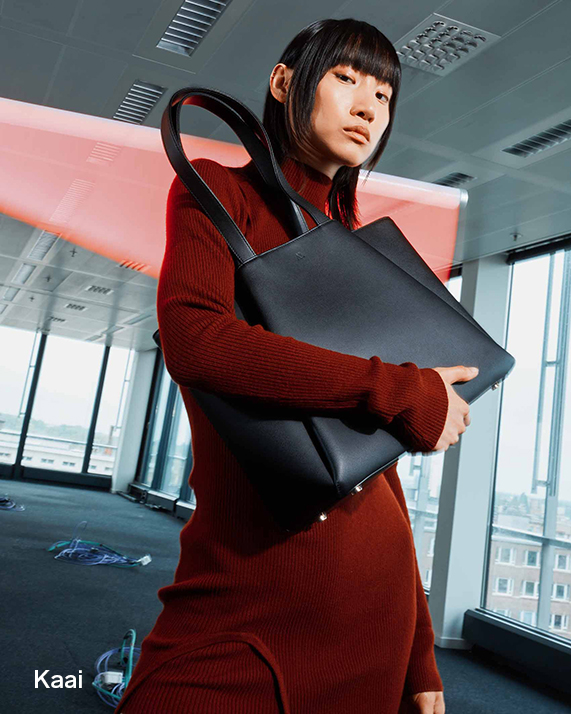 — Kaai
Entrepreneurs Ine Verhaert and Helga Meersmans had a clear goal in mind five years ago: to offer everyday handbags that are not only stylish but also practical. By 2023, their brainchild is a household name among ambitious women. Even Crown Princess Elizabeth has already been spotted with a KAAI bag. After building an extensive network of points of sale and two flagship stores in Belgium, the focus is now on foreign expansion. In addition, KAAI released a bag in collaboration with designer Igor Dieryck last summer and a vegan version of some of their bestselling models.
—
LĒO
LĒO's world is at the crossroads of luxury, avant-garde and streetwear. Since 2016, artistic director Leonneke Derksen and her -mainly female- team have been creating collections with which they aim to reach the most diverse audience possible, in terms of gender, body shape and culture. Sustainability is also inherent to LĒO's DNA: all clothes are produced in Europe and in 2023 the platform RĒ-LĒO was launched, on which second-hand pieces are offered for sale. Finally, there have already been a number of interesting collaborations, both nationally, for example with music festival HORST, and internationally, with US clothing brand Dickies.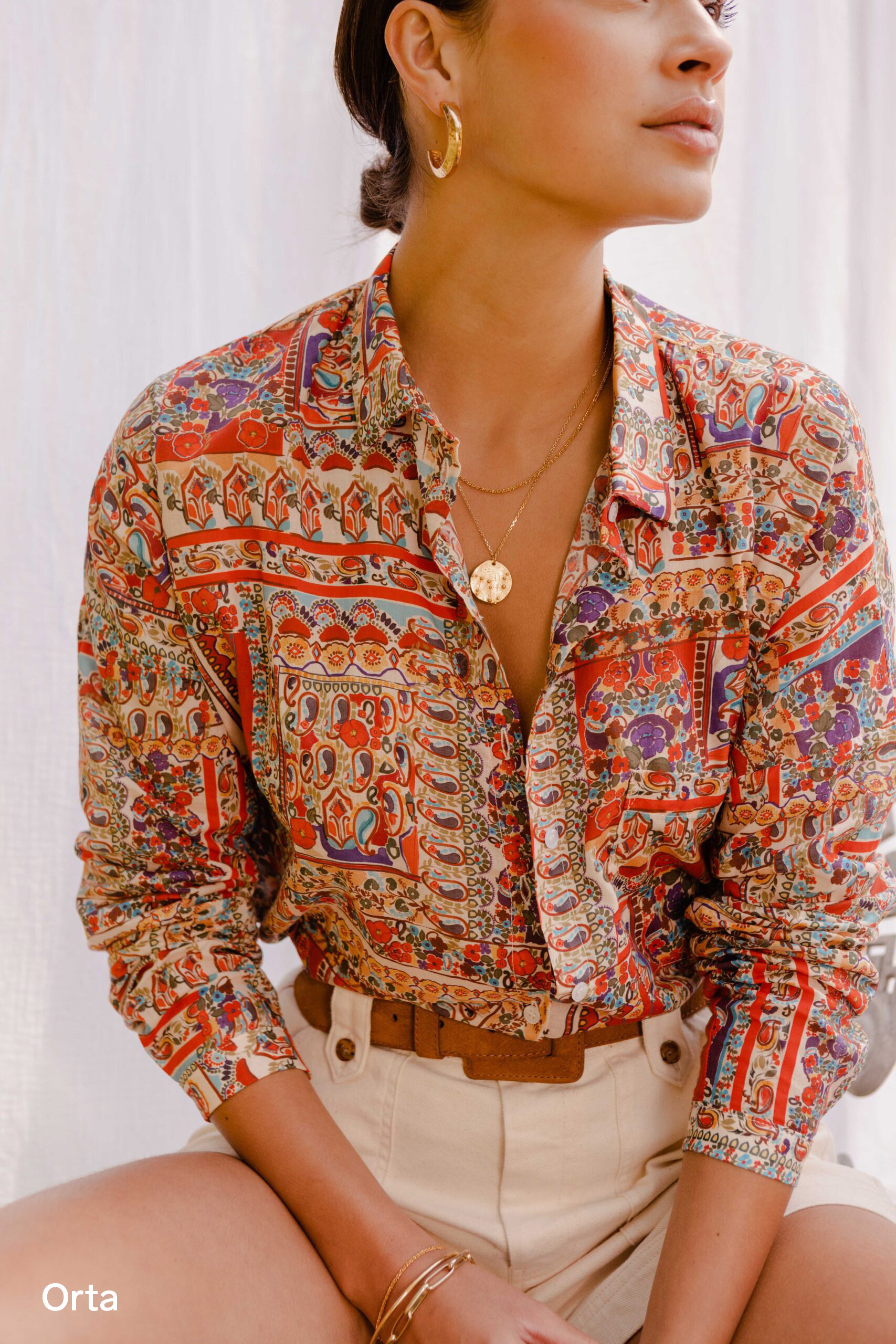 —
Orta
Orta (French acronym for 'objectif', 'responsable', 'tendance' and 'abordable') is the name of this Brussels fashion brand that puts sustainability at the heart of everything it does. Among other things, they launched the 'Orta La Suite' project, in which clothes are developed from A to Z in Europe: from the cultivation of the material from which the fabrics are made of to the ateliers where the pieces are produced. Orta started as Marion Schoutteten's online project in 2017. Meanwhile, she and her husband Gauthier opened an Orta boutique in Brussels, they have gathered a team of 30 colleagues around them and some 400 seamstresses work for Orta, from France to Portugal.