Most promising Graduate
of the Year 2023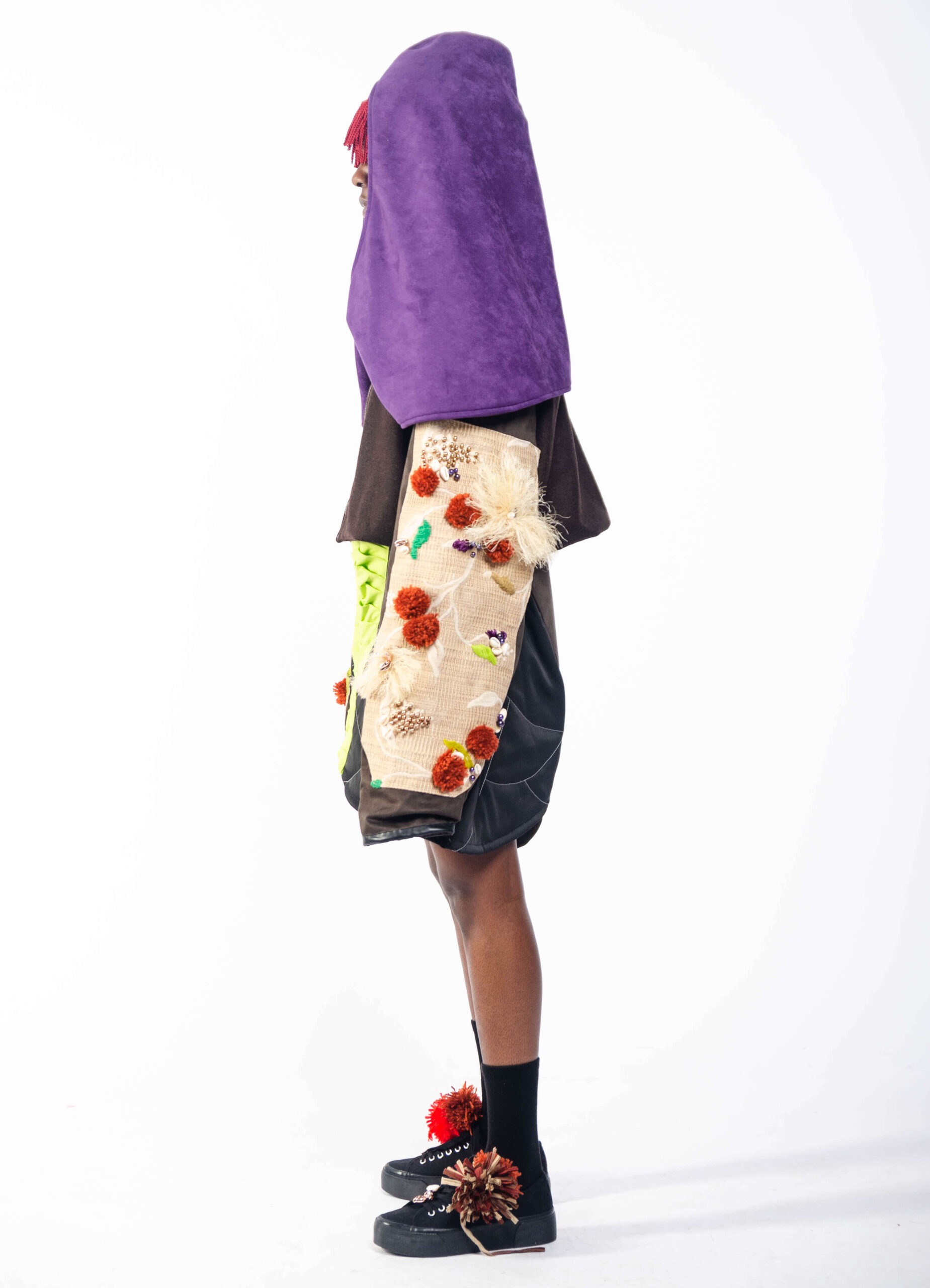 — Leslie Nonvignon
Leslie Nonvignon was born in Paris. She double-majored in foreign languages (English and Japanese) both in France and the U.S. Leslie then proceeded to pursue her curriculum in Applied Arts with a first year in pattern making in Paris followed by a master's degree in Fashion Design and Pattern Making at the Haute École Francisco Ferrer in Brussels. Through her graduate collection named 'Rite of Passage', Leslie creates a bridge between her identity quest as a creative mind and the representation of past and present Africa to create a collection composed of 'totem' silhouettes.
— Pol Vogels
Designer Pol Vogels finds his inspiration in Belgian folklore, carnival culture and pigeon racing, influenced by his grandfathers and father, who participated in professional pigeon racing competitions. What sets Pol Vogels apart is his ability to transform notions of 'ugliness' and 'disdain' into vibrant and imaginative designs. He challenges conventional ideas of beauty, experimenting with unconventional forms, colors and materials. His work invites viewers to reflect on the meaning of beauty and encourages them to embrace a more playful and open-minded approach.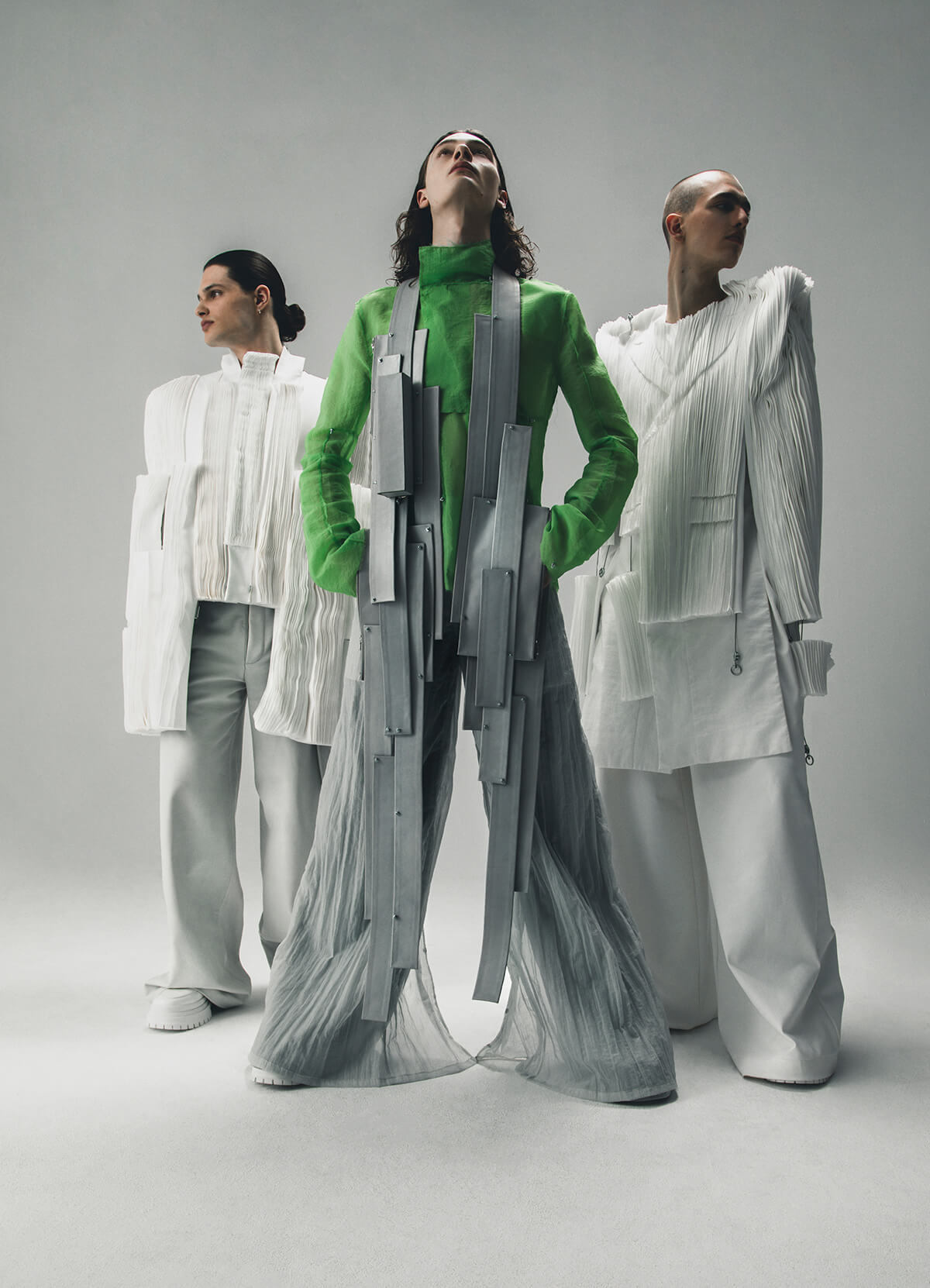 — Marcel Sommer
Following the example of his favourite designer, Alexander McQueen, who worked at Saville Row before starting his own label, Marcel Sommer first apprenticed with a traditional tailor in Munich for three years before studying at the Royal Academy of Antwerp. He also took a year's course in pattern drawing. With his graduation collection, inspired by brutalist architecture, he won the Knack Weekend prize for most promising master's student at the Royal Academy of Antwerp 2023. The editors congratulated him on his mature, well-thought-out collection and attention to detail.
Picture © Anthea Lovich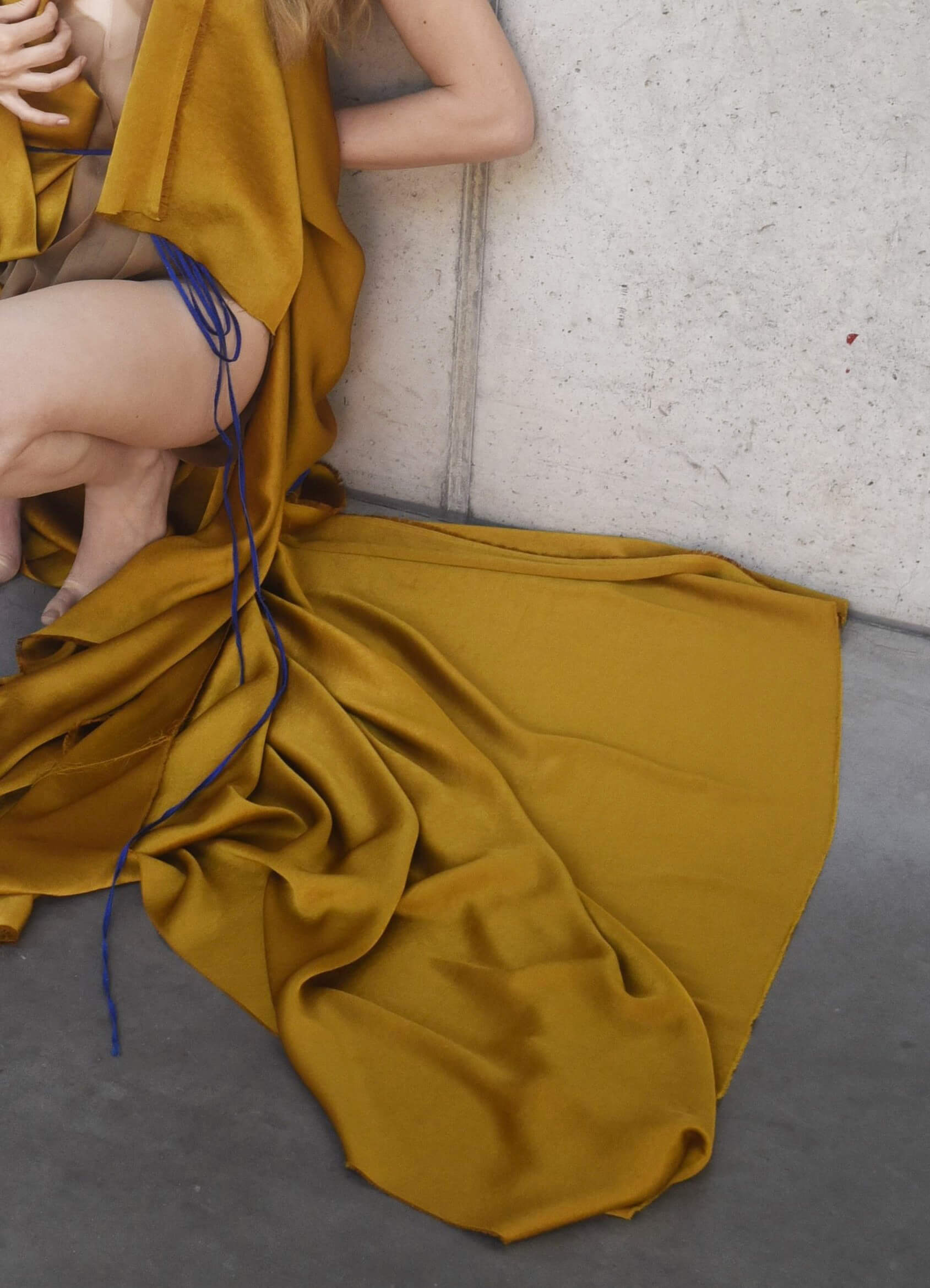 — Patricia Tuijp
After a BA in Fashion Management at the Amsterdam Fashion Institute, several fashion design courses at the Swedish School of Textiles (Borås, Sweden) and Vogue Academy (Amsterdam), Patricia Tuijp started her BA and MA in Fashion Design at KASK in Gent. Despite a strong tendency towards perfectionism, appreciation grew for getting inspired by coincidence and the beauty of imperfection. In her latest collection 'untitled', Tuijp pays respect to the unobjectifiable and changeable nature of everything. Instead of forcing the material to predetermined directions, she works in the moment, entering into a dialogue with the material during the creation process.
Picture © Maya Vandegehughte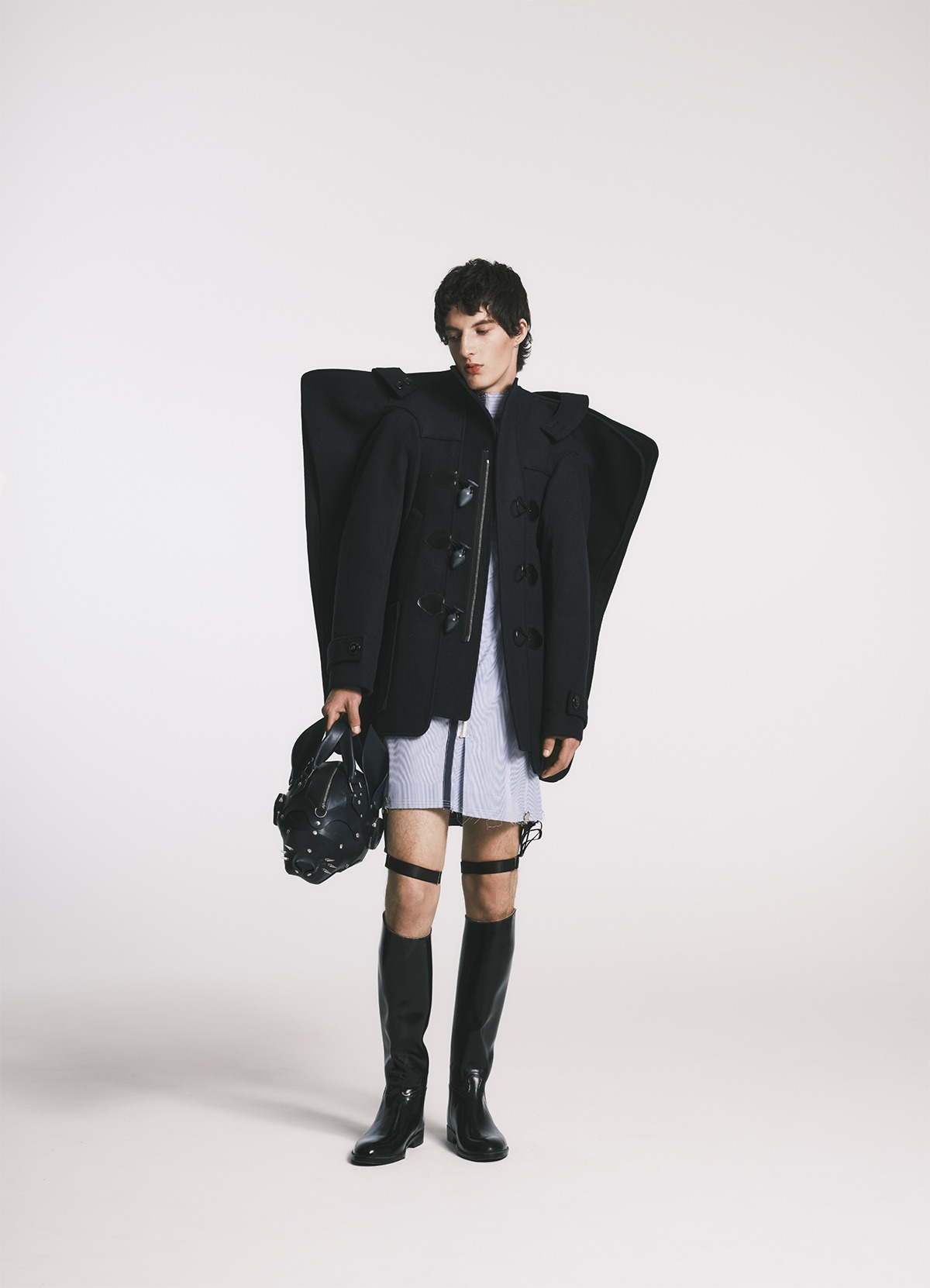 — Dylan Guillard
During his studies at the fashion department of La Cambre, Dylan Guillard realised that menswear was what interested him most. He found a much wider range of notions, materials, cuts and concepts to democratise for men than for women. His graduation collection is based on a number of principles, all designed to create an embracing effect on the body, such as twists, belts and vacuum-packing. While studying he has developed his skills through various internships as a stylist for brands such as Saint Laurent and it is with the latter that he began a new adventure this fall in Paris.
Picture © Jorre Janssens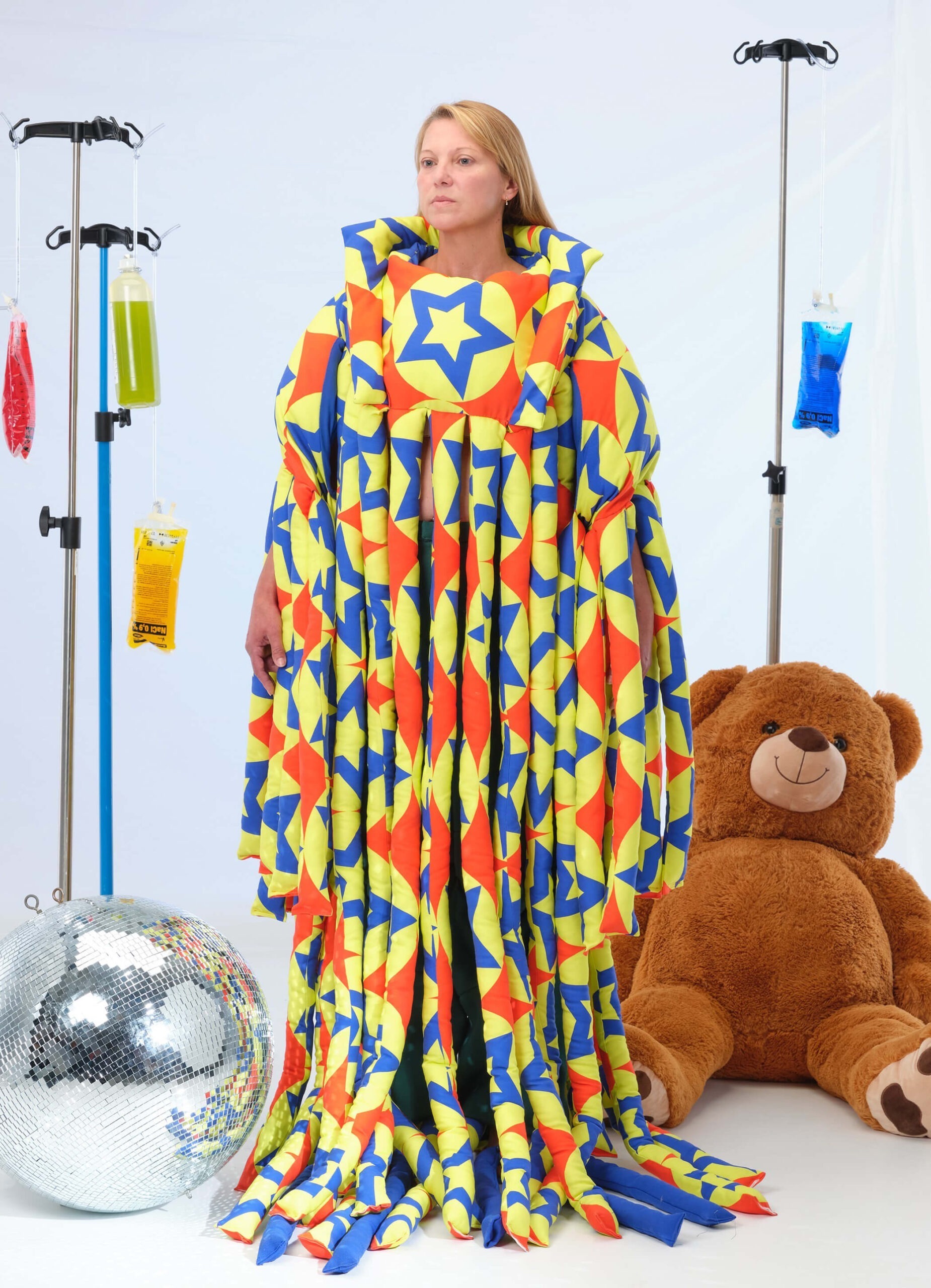 — Nicolas Farrauto
The artistic journey of Nicolas Farrauto (artist name: Adriel Wilde) started at a young age and was inspired by his Italian as well as his Belgian cultural heritage. Trained as a psychologist, Farrauto always felt the need to express himself in other ways than words also. He first found his voice in music, then continued his journey in fashion. As a designer he wants to create meaning and enable to understand what may seem incomprehensible. He is inspired by everyday society, human nature at its most complex and the imagination at its most limitless.
Picture © Iman Kabour & Jenny Galoy
— Tanina Di Napoli
After studying business at the Haute Ecole de la Province de Liège, Tanina Di Napoli decided to develop her passion for creativity by entering the fashion department of the Haute école Libre Mosane. She quickly got interested in storytelling, tailoring, the art of cutting and enjoyed discovering new areas of learning. At the same time, she joined a music academy to expand her artistic creativity even more. Through her creations, she want to share her identity, based on authenticity and tradition, sometimes with a touch of humour. She spent the last year working on a collection inspired by a festival in her mother's home village in Sicily.
Picture © Joel Vandenberghe